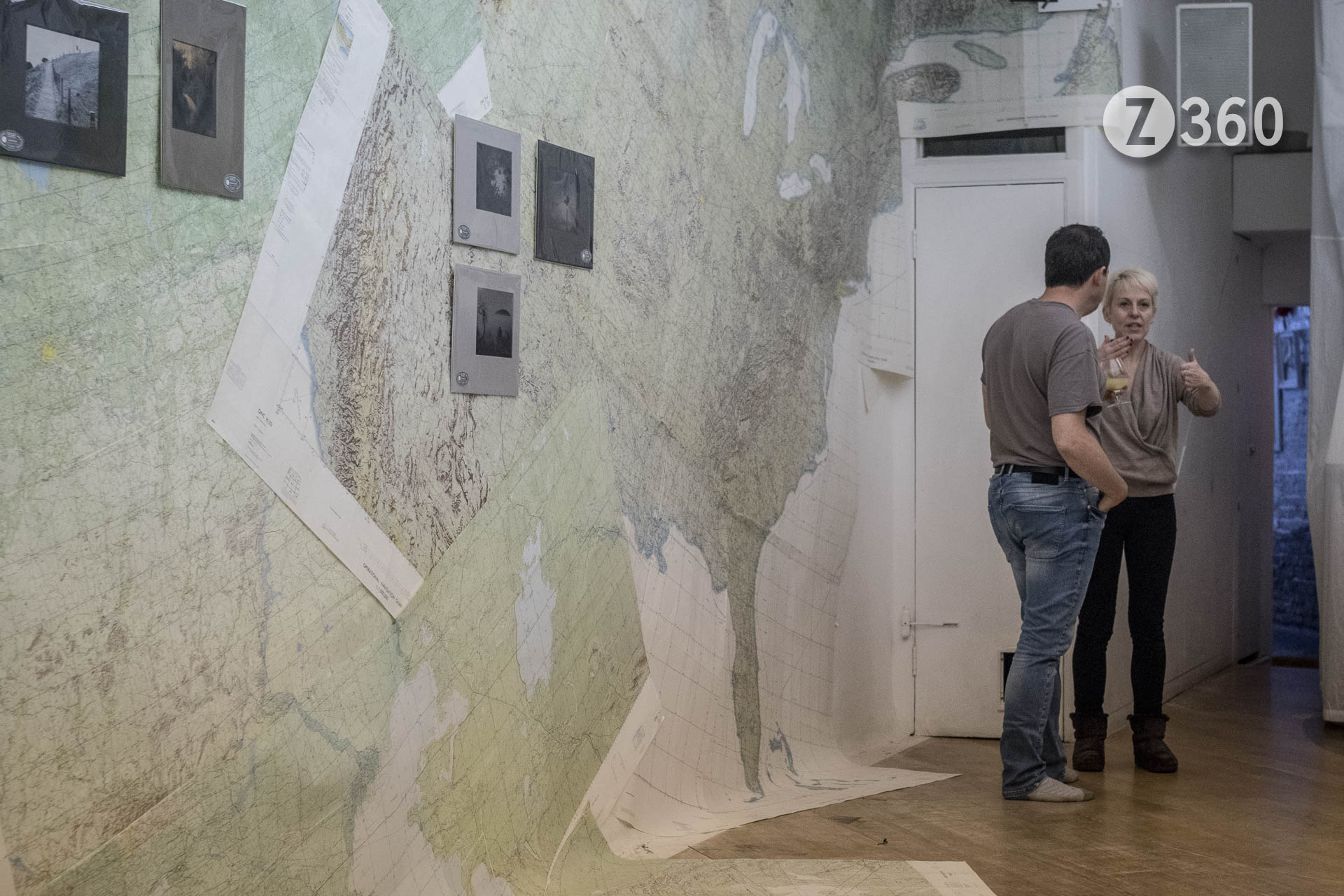 Photography & Cartography 2 Nov to 4 Dec
---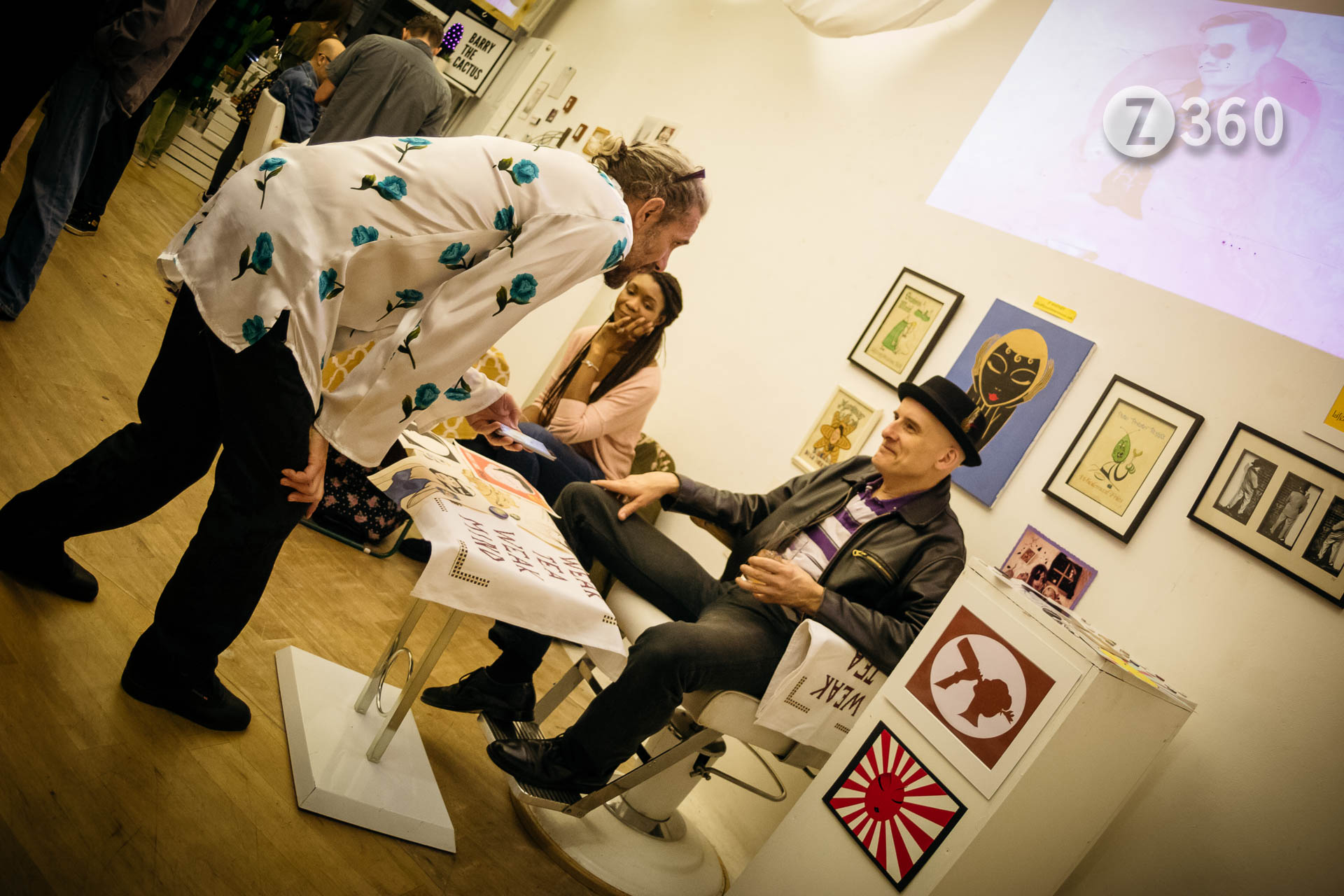 Galleria, An Assembly of Artists, Makers & Creative Tree Shakers
October 14-15 2017
---

Starsha Lee Live at Flaxon Ptootch 3rd August 2017
---
A Slide through Flaxon Ptootch in 4K Panoramic View Distortion Video
With Cat Santos Ceramics and Katia Fiorentina Art
Can be used with Google Cardboard, Oculus Rift & Other VR Headsets
Click on Goggles Icon • In VR Setup choose your VR Headset
Look down and focus on an arrow to another panorama
---
Can be used with Google Cardboard, Oculus Rift & Other VR Headsets
Click on Goggles Icon • In VR Setup choose your VR Headset
Look down and focus on an arrow to another panorama
---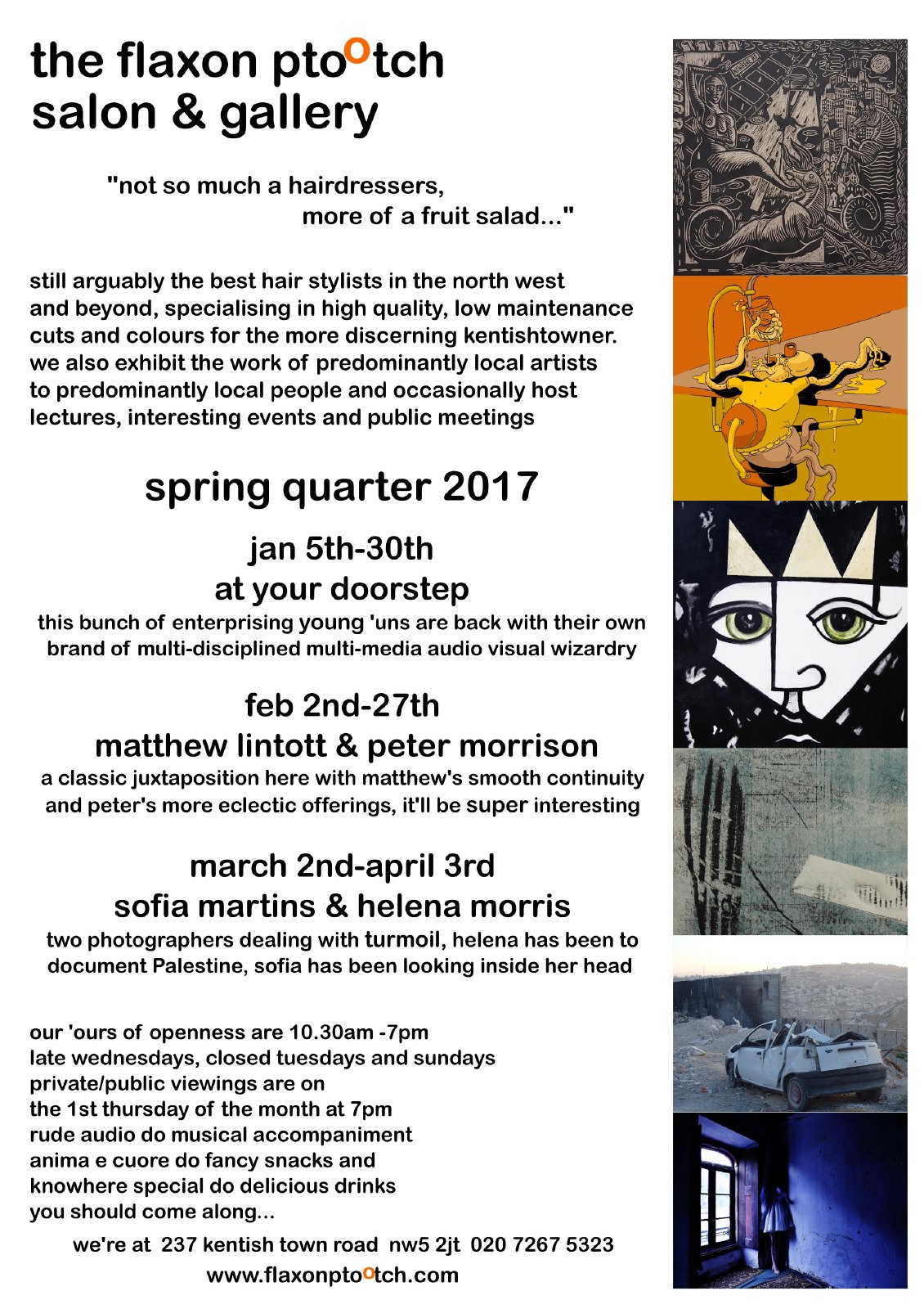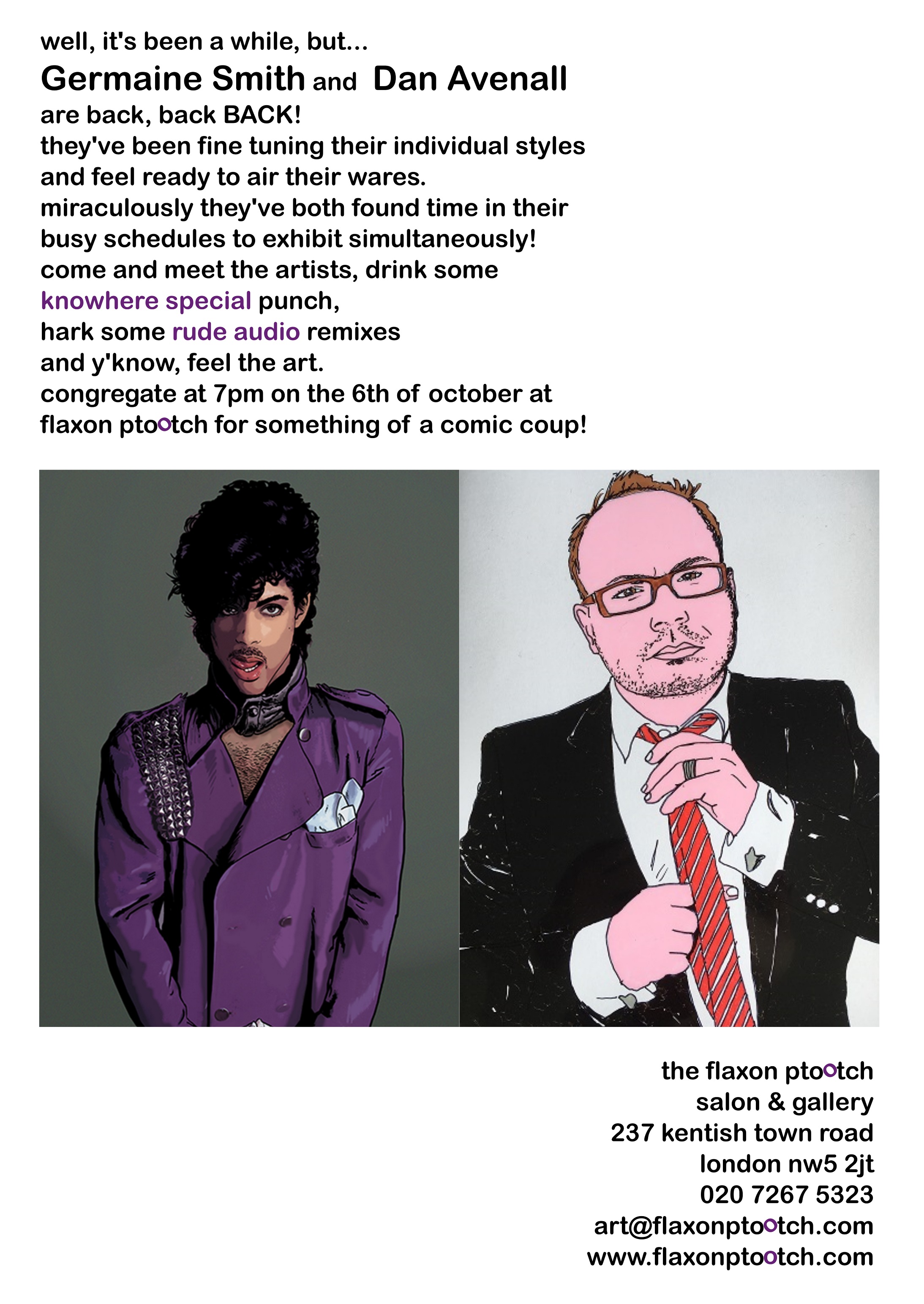 ---
EU Debate at Flaxon Ptootch
EU Debate at Flaxon Ptootch from Douglas Z360 on Vimeo.
---
The Amazing Starsha Lee Rockin' Flaxon Ptootch
---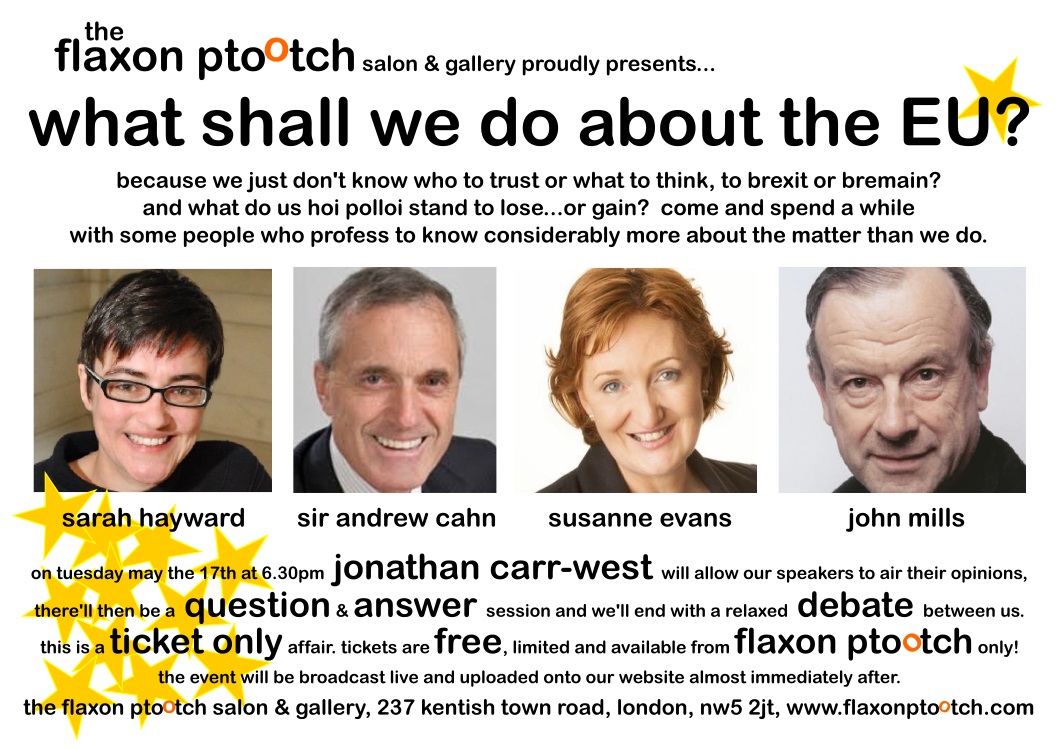 ---
New Web VR Panorama Tour
To be used with Google Cardboard, Oculus Rift & Other VR Headsets
Click on Goggles Icon • In VR Setup choose your VR Headset
Look down and focus on an arrow to another panorama
---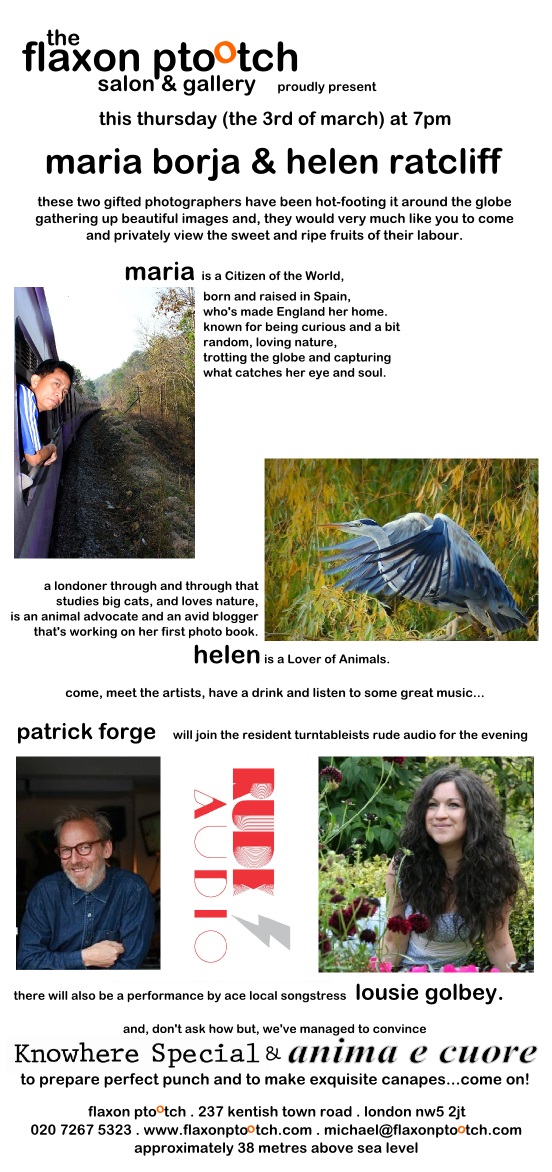 ---
Winter / Spring 2016 Programme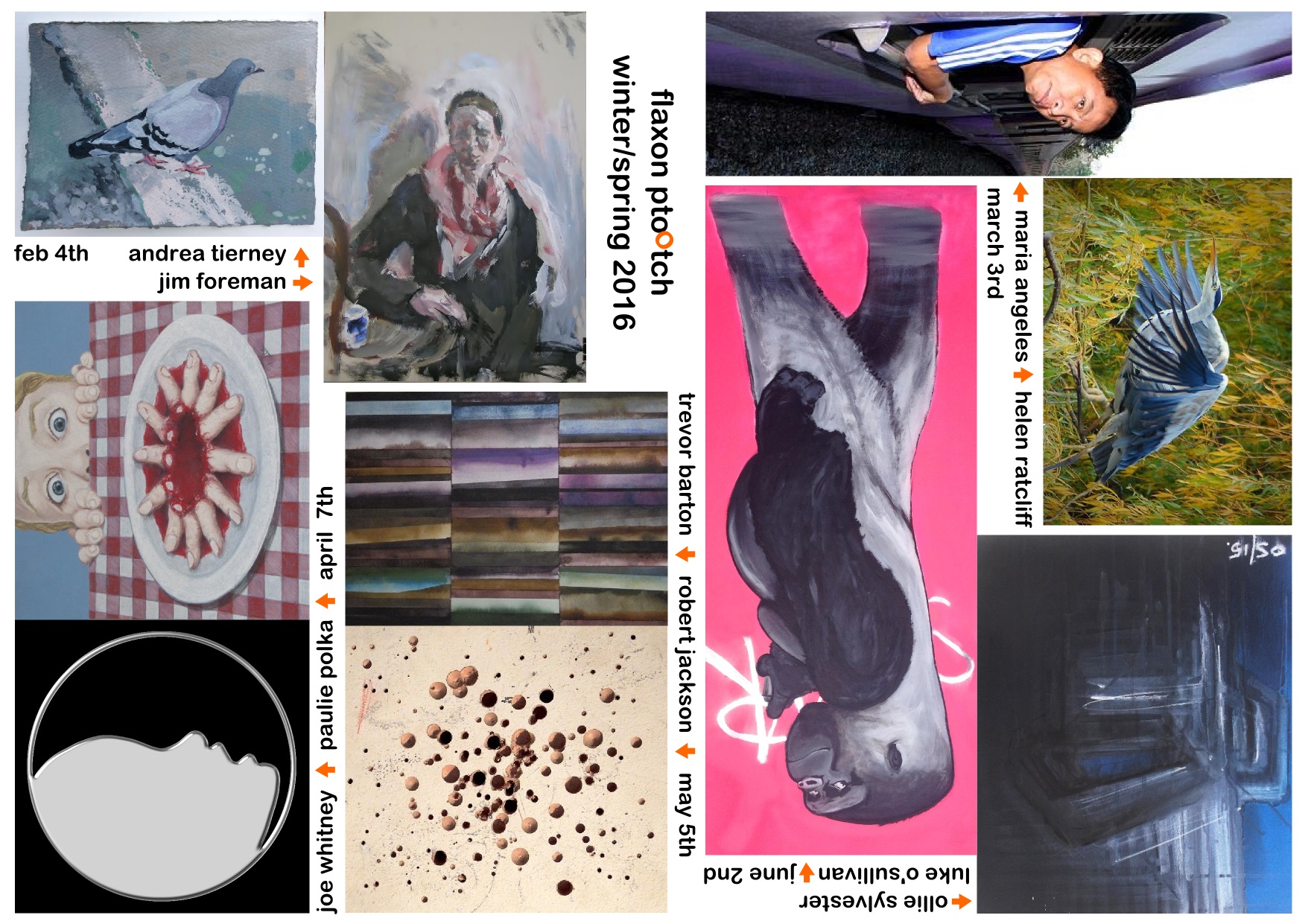 ---
Thursday 3rd December
Flaxon raises over £1,000 at Xmas Art Sale for Doctors of the World !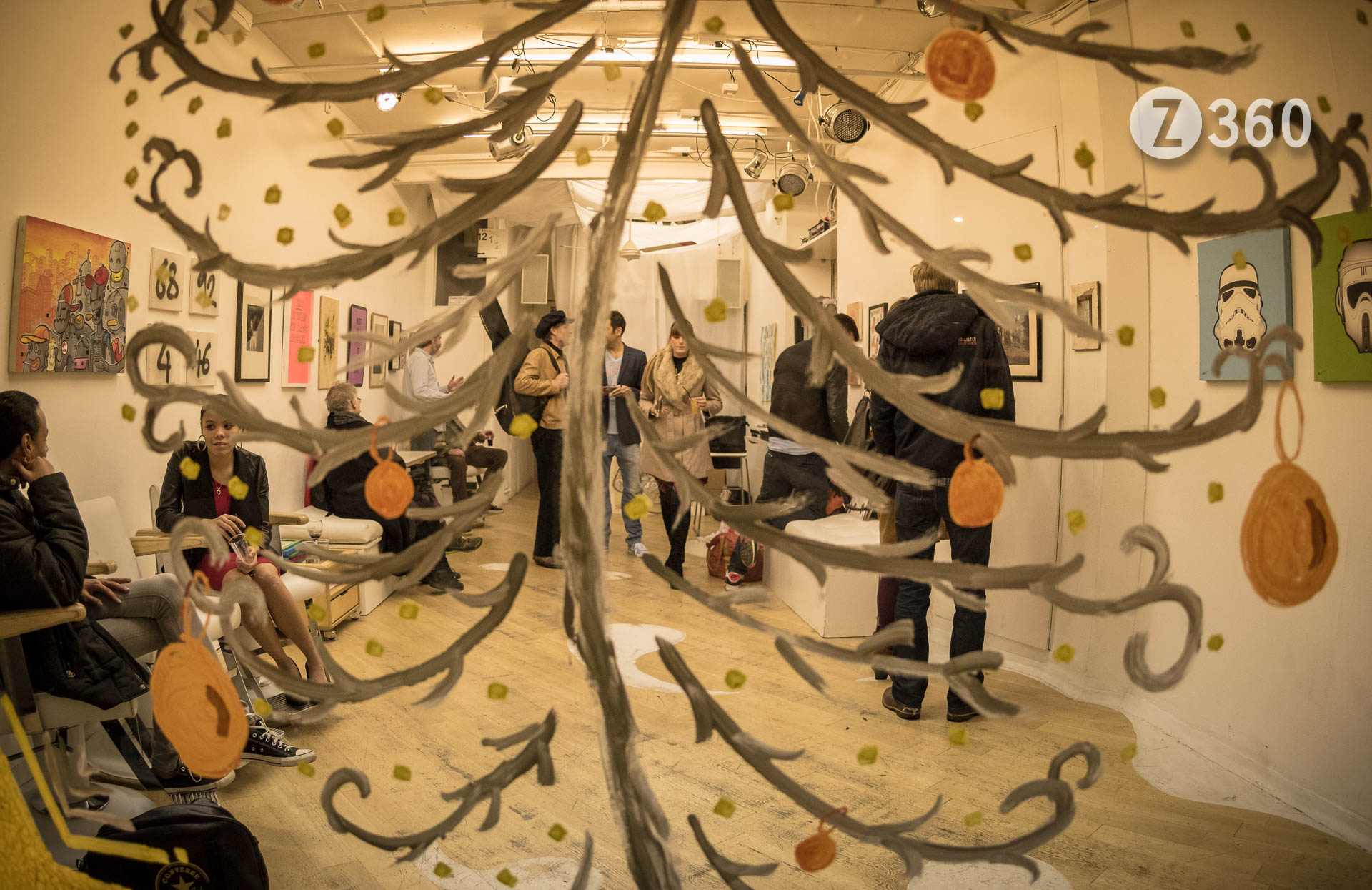 ---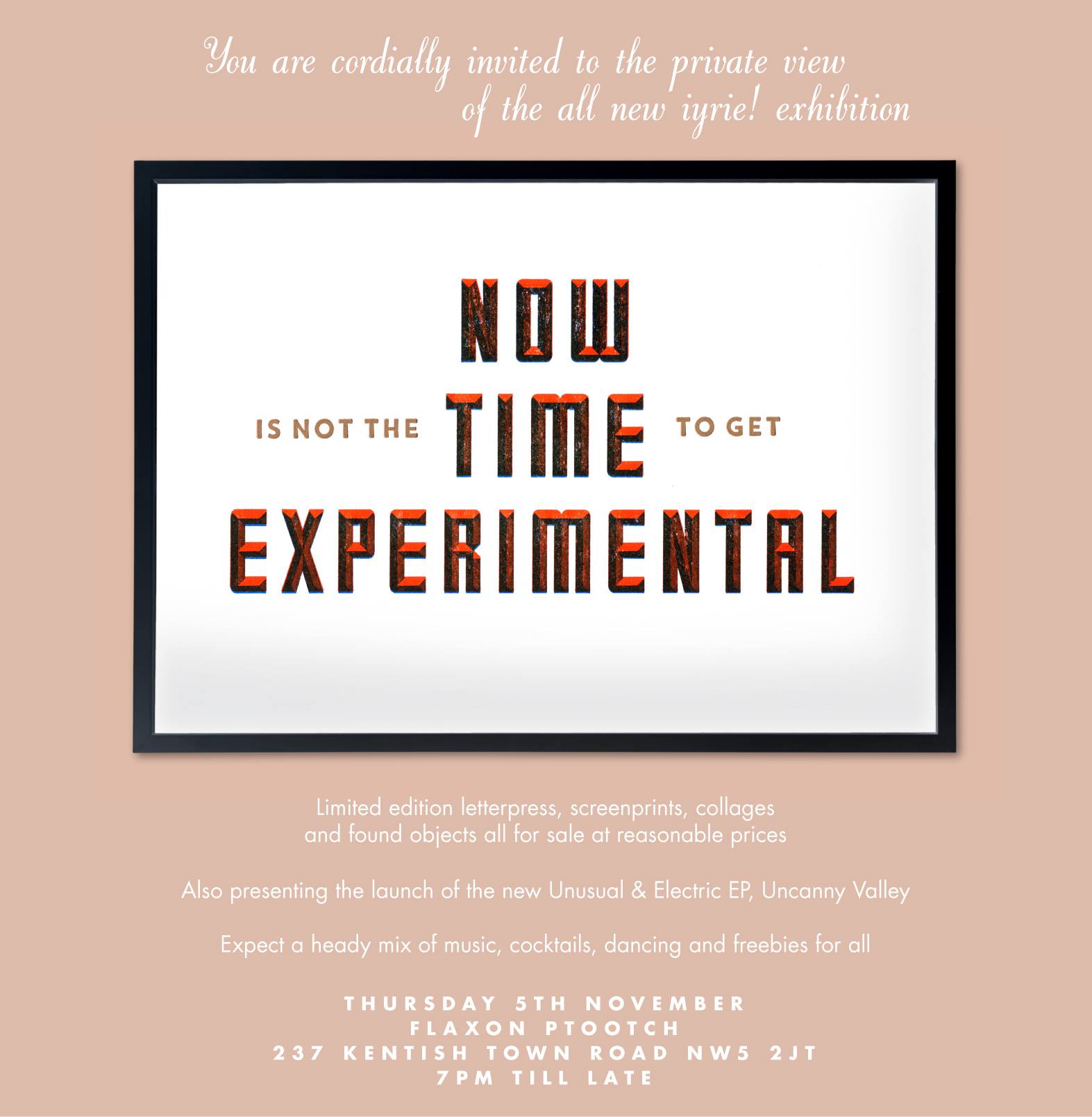 ---
Thursday 1st October !

Flaxon Ptootch invite you to the opening night for their October exhibition, with the photographic work of Jeff Davy and Nadine Wood plus Arrows Of Time are launching their new EP and playing live, there's poetry from The Hanging Gardener of Babylon and DJs including Mark Ratcliff & Antz in the Jam DJ.

As ever, complimentary cocktails will be served as you enjoy the spectacle, guided by your host and curator Michael Ptootch.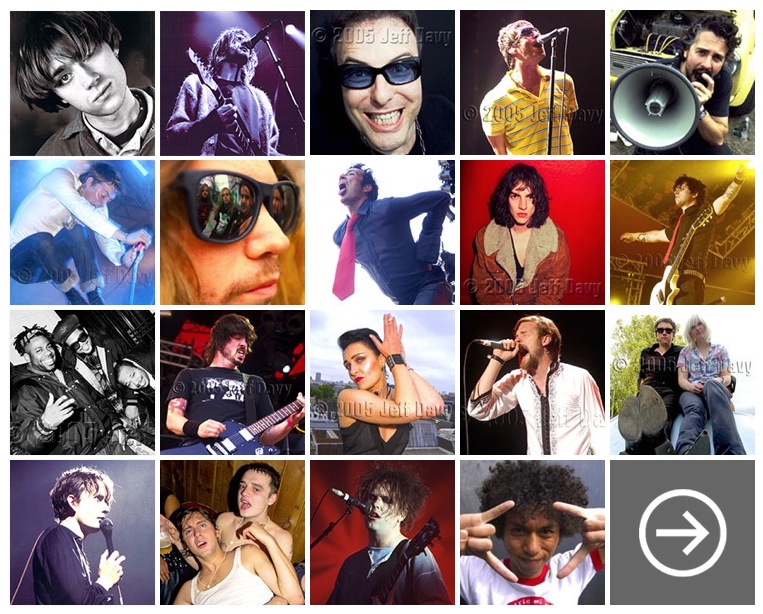 JEFF DAVY has been taking photos of bands, musicians, DJs, festivals, clubs and more since 1990 and has a fine collection of photo passes and dented lenses to prove it.

His work has been published in the UK, Europe and the US, in books, newspapers and magazines such as Rolling Stone, NME, The Guardian, Q, Mojo, Vogue and many others. His photos have also been exhibited at a Spanish music festival and used on several forests' worth of club flyers.
Much to his surprise, this is the first time his colour photos have been in a formal exhibition.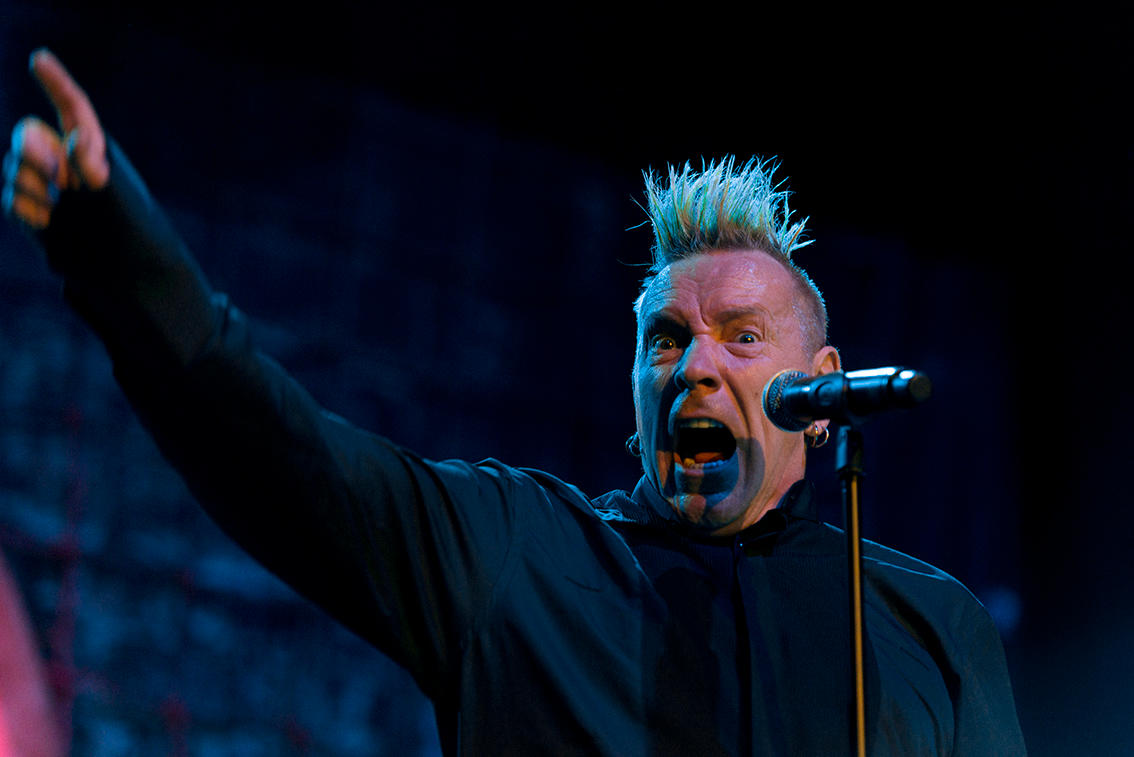 NADINE C WOOD works with both digital and analogue photography and seeks to discover the processes of the human mind through pictorial representation; the visual aesthetics of her work are both conceptual and traditional and this style permeates through all of her work.
---
---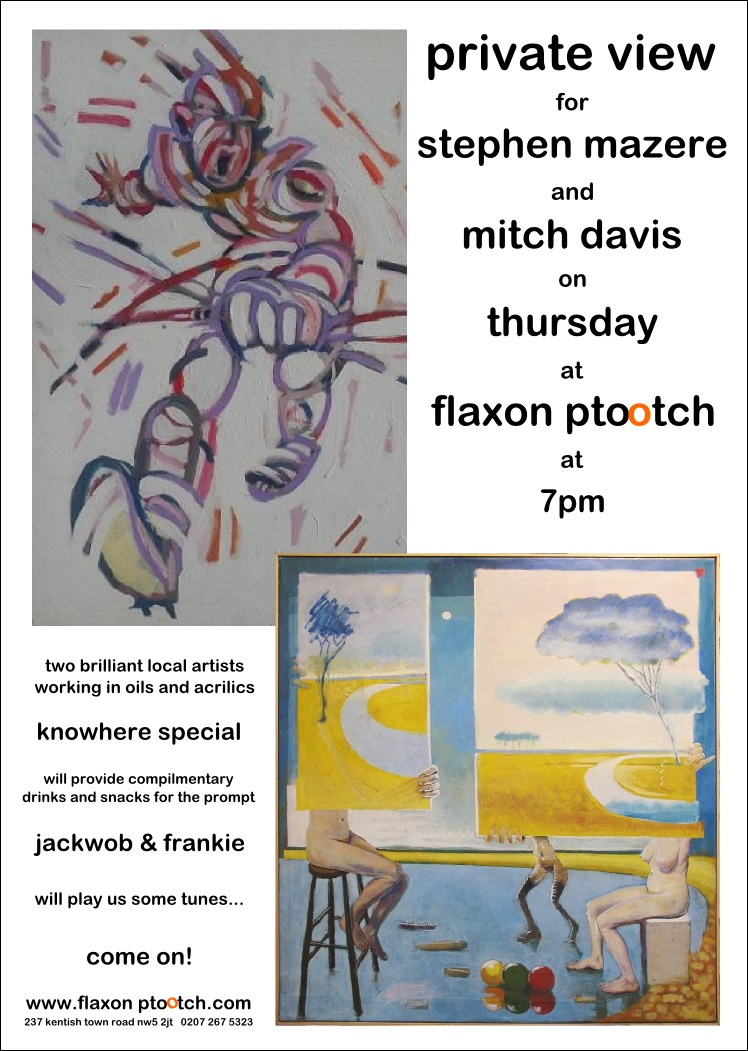 ---

---
flaxon ptootch are pleased to announce that Sir Keir Starmer will be attending the hustings at this very bastion of democracy.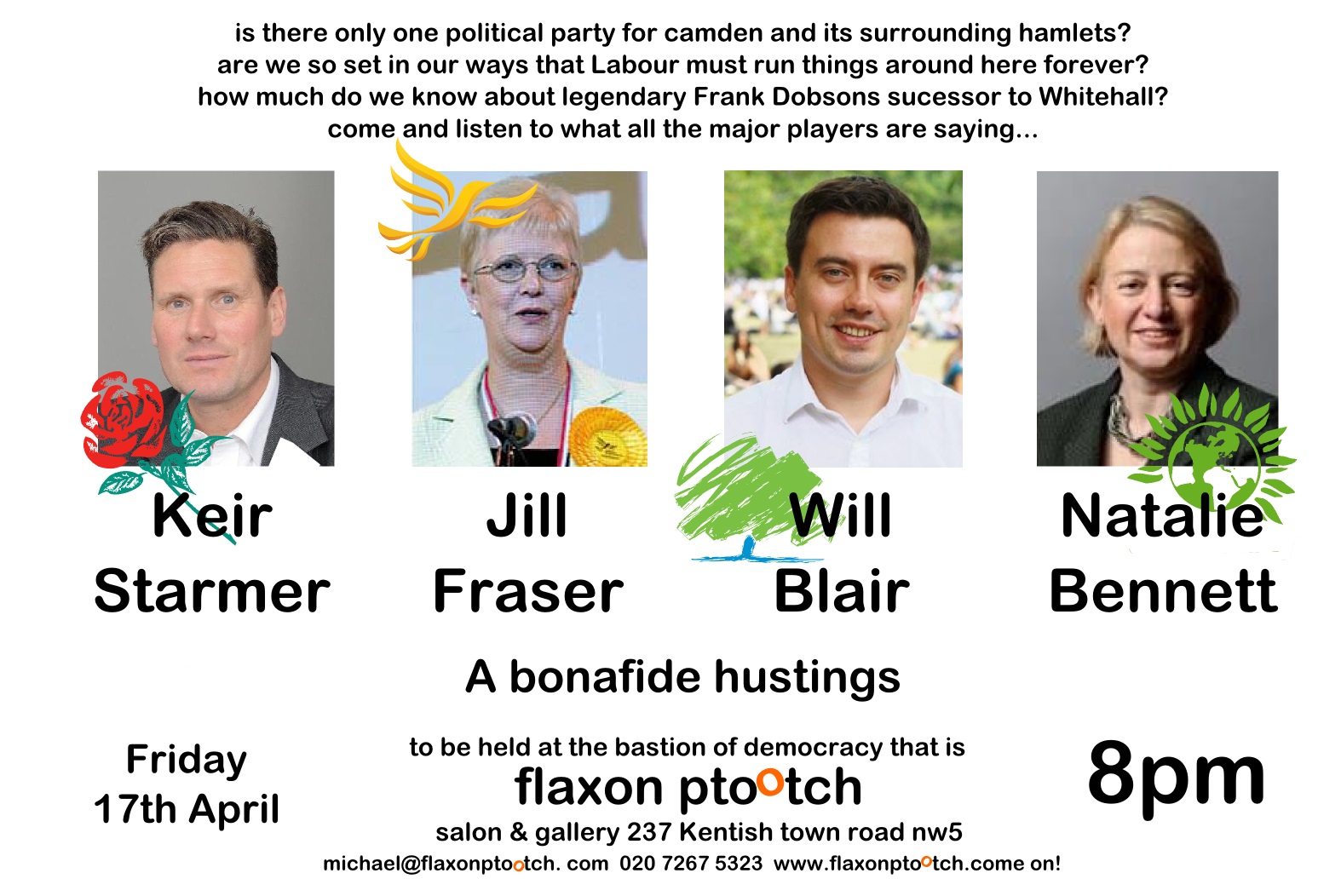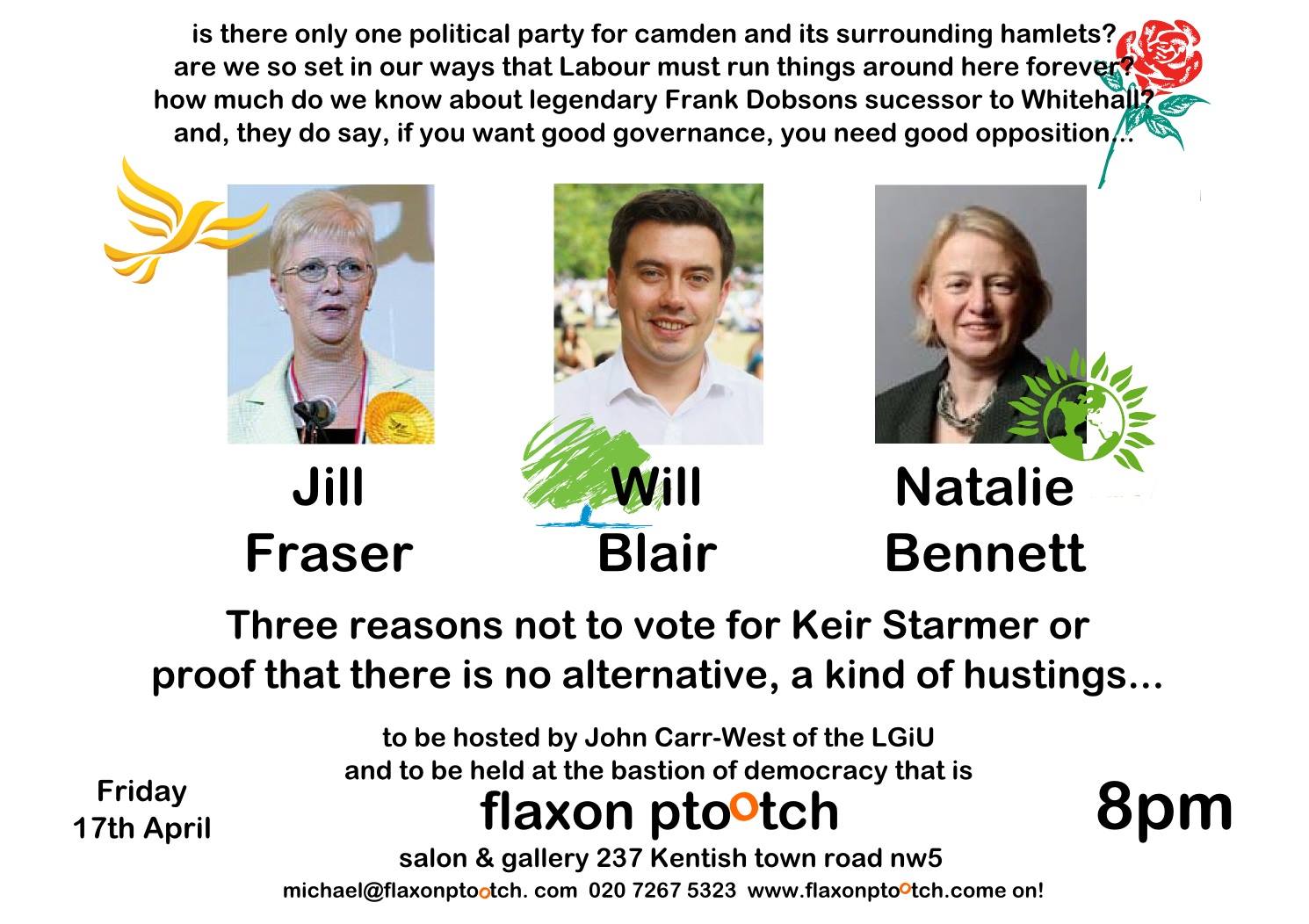 ---

---
STRIKE! Magazine Show !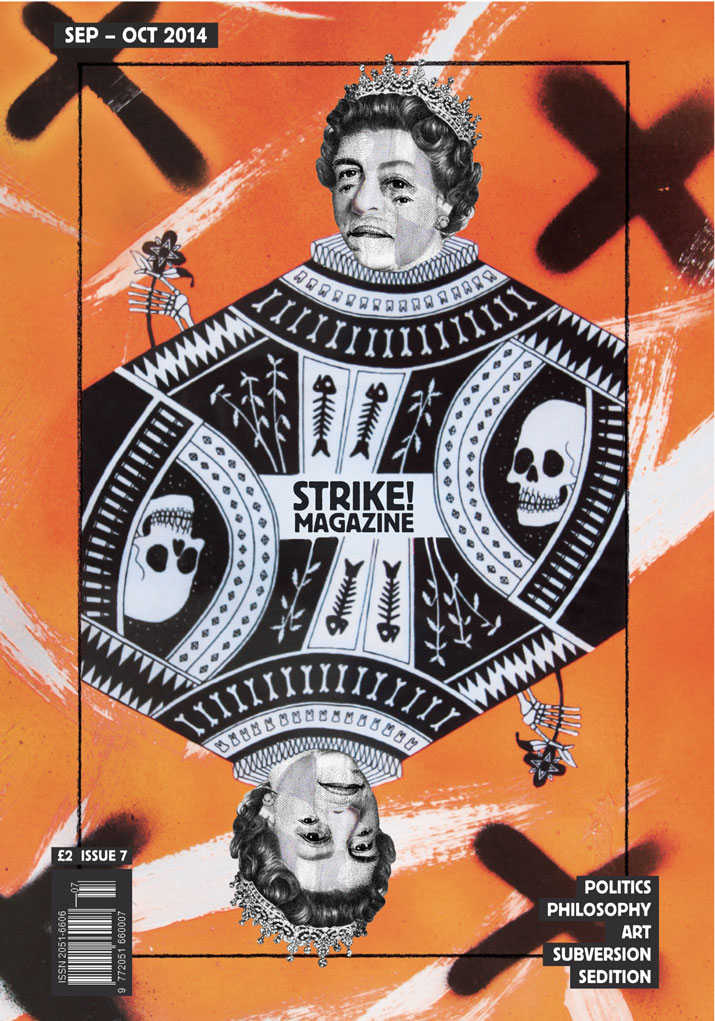 ---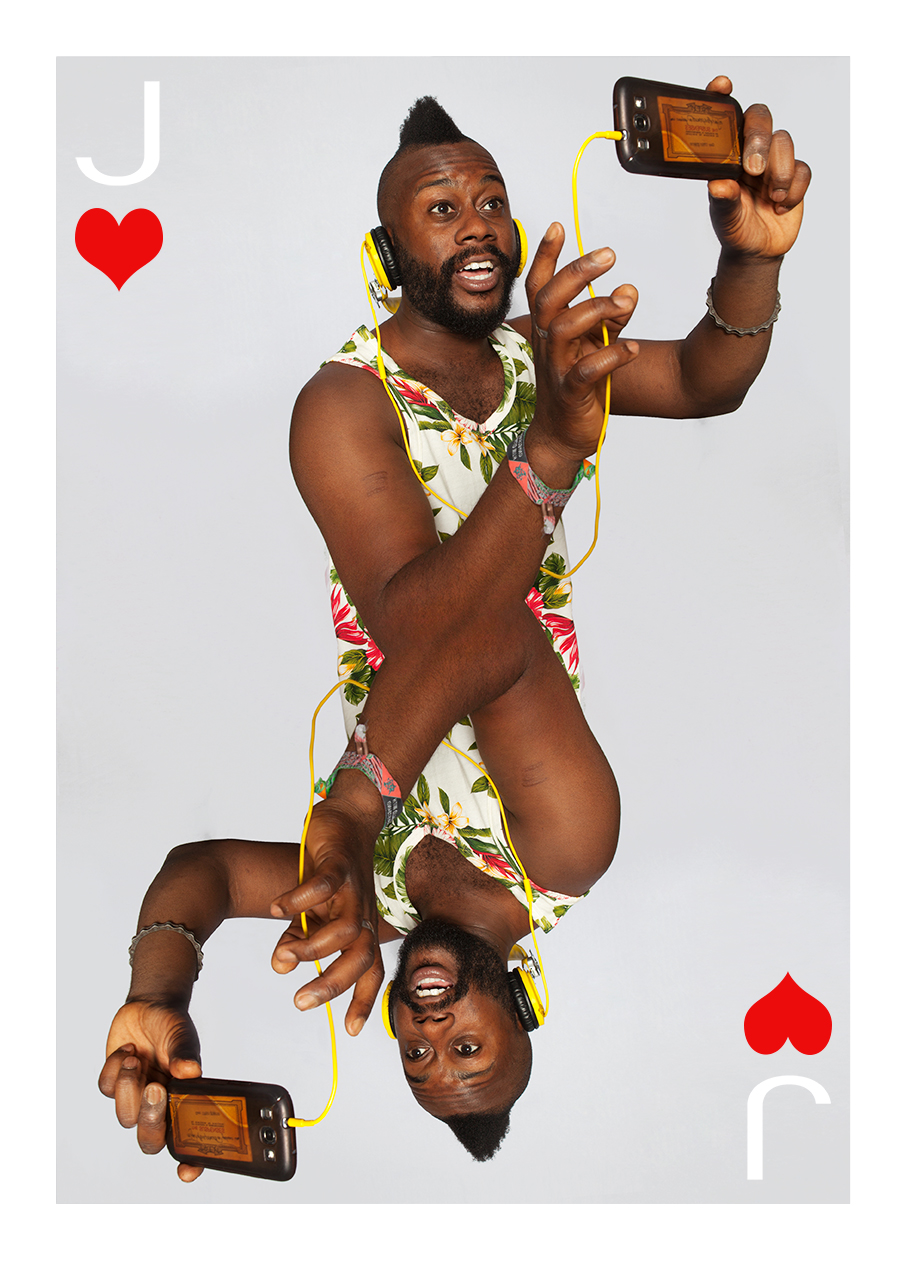 The very fantastic Astrid Schultz unveiling her latest photographic project
at the flaxon ptootch salon & gallery this Thursday evening 12th December.
---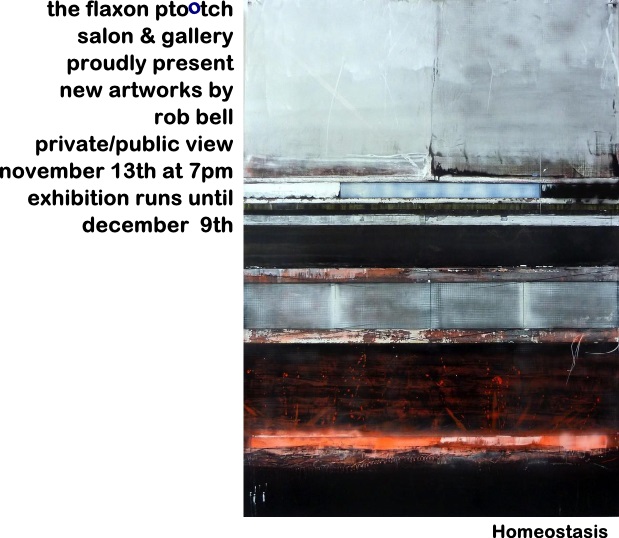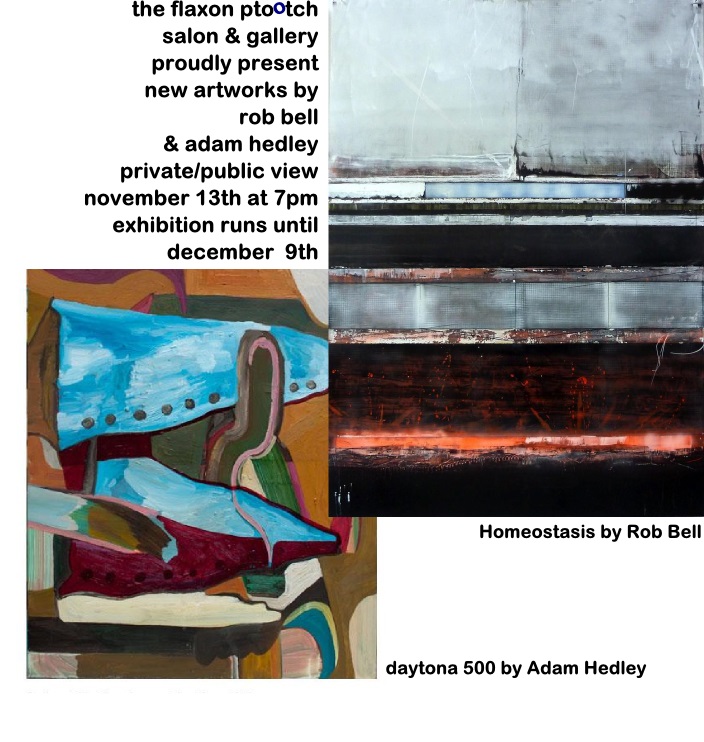 ---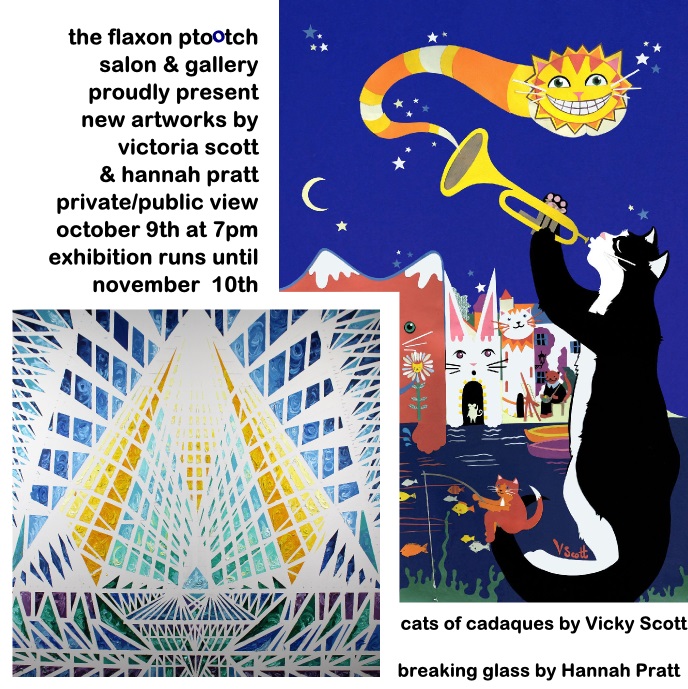 ---
7pm 11/9/14 Flaxon Ptootch
3D Printer unveiling featuring Rusty Suns !